Writing a Blog to Promote Your Gardening Business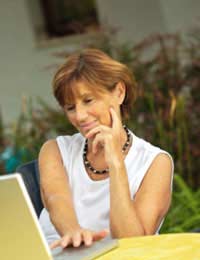 If you're looking for new ways to promote your gardening business, then one avenue you could explore is to start writing a blog.
Blogs have become vastly popular over the last decade and gone are the days when they're simply an outlet for teenage angst or a daily dialogue of how someone's day has gone. Many businesses are now embracing blogging and making the most of the business potential that writing a blog can bring. Technology has improved too and you don't need to have loads of technical skills in order to set up and run a blog – although it certainly can be helpful if you do.
Writing a blog can help promote your gardening business in a variety of ways. It could become a good outlet to let potential new customers know what services you offer, or what plants you grow or sell. Existing customers could get to know your business motives and personality better through reading your blog and it can also be used for wider online networking possibilities, offering a way of helping you make a name for yourself in the gardening world.
Where to Host Your Blog
When it comes to where it's best to host your blog, the main issue is whether you have it on your business website, or as a standalone blog on another site. If you're going to keep it updated regularly and want to use it to help improve your branding and recognition, then the obvious solution is to have it hosted on your existing website. It's relatively easy to set up and will keep all your company information and activities in one place.
However, if you're initially just going to dabble with blogging and aren't quite sure yet if it it's for you, or if you've got enough time to do it, then setting it up elsewhere is another option. There are a lot of sites where you can set up and host a blog for free (e.g. Blogger) and these can be good to get started with. If you decide at a later date that you want to make it more official, or professional, then you can always move it to your own website or self-hosted domain.
How Often Should You Write Your Blog?
If you're going to the trouble of setting up a blog, then ideally you should keep it updated at least once a week. Most blog posts have time and date stamps on them, so if they're left abandoned and not updated for a while, it shows and gives customers the impression that you may not have any new and exciting news or done anything of interest recently.
It's also important as many people follow blog posts through RSS feeds and can lose interest if a blog isn't updated all that frequently. Blogging regularly, and writing interesting and relevant posts, can highlight your passion for your work and keep your name on people's radars.
Hiring Someone Else to Help Write Your Blog
If you don't have enough time to dedicate to writing your gardening business blog, then one solution is to hire a professional blogger, or pro-blogger, to help write it for you. Or, if you have other employees, perhaps someone else could take on the task of writing it.
With professional bloggers, you'd normally have to pay a small fee per post, but it frees up your time for other crucial business matters. You can offer guidance on what you'd like them to blog about – news about what your company is doing, news of new products, plants or services, gardening and planting ideas or news of the gardening world in general – and you could also gain from their input and experience of what might work too.
You might also like...