Developing Booklets and Instruction Guides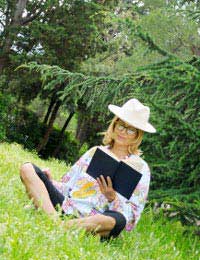 If you're looking for new and novel ways of promoting your gardening business and keeping your customers interested, then how about creating gardening-related booklets and instruction guides?
With the gardening business in particular, customers are really keen to learn how to get the most out of their gardens. They're often keen to how to learn new gardening techniques, keep pests at bay, get certain plants growing and generally have thriving, healthy gardens. Although some practical products, like fertiliser or compost, have basic instructions on their packaging, beyond the basics, customers are often unaware of how they could be using things to their advantage.
Gardening booklets and instruction guides can be used as both an effective marketing tool for your business, but also as a very useful resource for your customers – if they contain the right balance and level of information. You don't want to be giving all your secrets away, as otherwise they may not hire you for your gardening skills, but it is good to be able to help people to become better gardeners themselves too.
How to Develop Your Gardening Booklets and Guides
One of the most useful types of content that you could include in gardening booklets and user manuals are step-by-step project ideas, with clear and easy examples to follow, and hints and tips about how to grow certain plants or get rid of pests. The content could draw on products you sell or services you offer – like how to maintain your landscaped garden - and be aimed at various different ages or gardening experience. For clients that have families, there could be content aimed at encouraging younger family members to have a go at planting seeds or looking after a small patch of garden.
If you don't feel able to write the guide yourself, then you could employ a professional freelance writer to write the content for you, using your guidelines and experience. Plus, you could either use your own creative skills to design it, or enlist the help of a local design company.
To be sure about the type of content your customers would like to see, it may be useful to do a spot of market research. Simple data gathering approaches, such as questionnaires, should do the job efficiently and will help you gauge details about what kind of instruction guides or gardening they'd like featured in the guide.
Your guide could be printed by a local printer for a professional look, or you could perhaps print it and bind it yourself. Depending on your print run and when/if you intend to update the guide, it's a good idea to try and keep the contents from dating too soon, as you don't want it to seem old before its time. So if your prices are likely to change or you may stop stocking certain products, try and avoid mentioning them.
Alternatively, one way around this to produce simple inserts to insert into the guide with details of current product prices – that way, you can keep it up-to-date without having to reprint the entire guide.
Once you've produced the gardening booklet or guide, then always ensure it's thoroughly proofread and checked for errors before it goes to print. Don't forget to ensure that all your essential business contact information is included, such as the name of your business, your address, phone numbers, website and email address. You'll need to consider whether you'll charge for the guide or provide it free for customers - in part, this may depend on any production costs involved in producing it.
Finally, once the guide is published and available, producing a press release to promote it may well work well and get you a mention in any local newspapers or gardening publications.
You might also like...