Getting Involved with Media PR Opportunities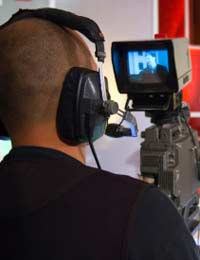 Promoting your business and presenting it in a positive light should be high on your list of priorities. One way of doing so is to get involved with media and PR opportunities as much as possible.
Serious gardening businesses that want to get ahead, stand out for the crowd and have their name remembered (for the right reasons!) would be wise to get involved with media and PR opportunities as much as possible. This isn't a substitute for doing your own marketing and PR work, but can be effectively used alongside other promotions to further enhance the name and nature of your gardening business.
It can often be hard for new businesses to get the recognition they deserve, especially when they have to compete against other similar businesses who've been established for a while. Doing as much PR as you're able to can help with this, but sometimes it's tricky to break through to as many areas as possible and keep coming up with new ideas and initiatives (if you are really stuck, hiring a PR specialist may be beneficial).
Finding Media and PR Opportunities
However, it's worth knowing that the media, be it newspapers, magazines, local or national TV or radio, are often on the lookout for news about whats new, and established, businesses are up to and there are opportunities to get involved. In the first instance, it's a good idea to write and send a press release to relevant people in the media, for example with details of your business launch.
Although it's okay to send it to a generic address or just the news or features editors, it may make more of an impact if you bother to find out the name of the relevant editor, journalist or reporter. If the details aren't listed in the publication or on their website, then you can find out names by phoning up the switchboard and asking. Usually they're happy to provide details for you.
When you've sent in your press release, you could follow it up with a phone call. Don't be too insistent or pushy and don't be dismayed if they aren't able to use the details on this occasion. What is useful is to try and build up some rapport with the editor or reporter, so that they may remember your name for future occasions. The ultimate aim is to get onto their contact list, so they think of you and make contact when anything relevant occurs.
If you're a trained gardener, landscape designer or have horticultural knowledge, then you could perhaps put yourself forward as an expert media commentator. This means that, should the need arise, the TV, radio station or print publication could contact you for comments should something gardening-related be featured or come into the news. There is often a need for willing experts for these situations and, if you don't mind being contacted out-of-the-blue and with short notice, and are happy to share your views, then it could work well for both parties. They'll be getting expert opinion, and you may well be able to drop in the name of your business.
As part of your marketing campaign, you can continue to send in relevant press releases and details of promotions you're running. It's also a good idea to team up with local publications whenever possible, for example having special reader discounts or offers. Most publications are happy to do this – just phone or email and speak to their promotions department for details.
Another way your business can get a mention is to offer prizes for competitions they're running. As a general rule of thumb, you'll get a small spot of editorial in return for offering prizes for competitions or giveaways.
You might also like...