Promoting Your Business Locally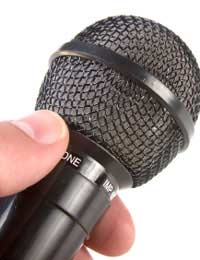 When you're running a gardening business, promotion at all levels is vitally important. One area that's not to be overlooked is the benefit of promoting it locally.
Whether you're running a landscape design business, a gardening services business or a shop selling plants, flowers and other gardening products, effective marketing, promotion and advertising is essential if your business is to be a success. The good news is that there are a variety of methods you can use to generate interest, from the practical, to the novel and downright unusual.
Through successful promotion, and through doing a great job of your work, you can build up a reliable reputation. This is particularly important on a local level, as many people rely on personal recommendations for gardening services or when buying plants, so you want to stand out and be known for the right reasons.
Invite Notable Locals to Your Launch Party
In the first instance, when you're just starting up your business, it's a good idea to hold a launch party and invite lots of local notable people. This could include key figures such as the major, people from the town council, business groups, any gardening organisations in your area or other local shopkeepers.
If you're not familiar with the area, then do some research and find out who the notable people are in your area and make sure you invite them to your launch. If you'd like some media coverage of your new business, you could also invite reporters from your local or regional newspaper, radio or even local TV new channel.
Promote Through Local Publications
Local publications, such as magazines and newspapers, plus smaller publications (some areas have local gardening publications, for example) are a great place for advertising your new gardening business. Another way of aiding promotion is to have editorial written about your company. You could send in a press release, for example when you first launch, and let the editor take control of featuring details of your business, or with smaller publications you could send in a ready prepared article.
In addition, you could offer to become an expert and contribute regular articles or columns to a local publication. Some people find they're able to share their seasonal gardening tips, such as when to plant, when to pick or when to weed the garden, or you could offer to answer gardening queries and problems for readers and act as a gardening agony aunt/uncle. If landscaping is more your line of work, then there may be a chance for you to offer ideas for garden transformations.
If you're interested in exploring this type of idea, then contact the relevant editor to discuss it. Most of this type of promotional work won't be paid, but you will get a chance to promote your business, which can be valuable.
Advertise Through Local Businesses
Other local businesses may be a good source of little ads, so you can advertise your business. Although it may seem a bit odd to promote your company through another similar business, don't overlook the value of business to business promotion. Any garden centres, gardens that are open to the public, garden supplies or equipment centres would be worth approaching.
In addition, you could put posters or small cards in the windows of other local shops and businesses. Some large supermarkets have boards where you can leave your business card and act as a display for tradesmen.
Getting your business known locally – for the right reasons! – is important, so be inventive and have fun exploring ways of promotion.
You might also like...
Hi I am interesting to advertise my garden business online
Tonny
- 1-Nov-23 @ 3:40 PM
I started my own business as.gardener.maintenance.just wondering how to promote my work.how to get customers
David joyce
- 25-Nov-20 @ 9:05 AM