Advertise with Other Gardening Businesses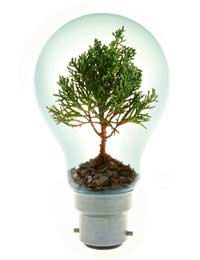 Advertising is one of the crucial aspects of running a successful business, as in order to survive, it's crucial you have customers and that people know about your company. One area that's worth exploring is the potential of advertising in conjunction with other gardening businesses.
Although on the surface it may seem odd to consider the benefits of advertising in conjunction with gardening businesses – as they are, in essence, your competitors but there are benefits to be had. Rather than thinking in terms of competition, it's better to think about the ways in which you could all benefit and help each other.
Getting involved with business-to-business (B2B) opportunities is something that many companies are involved with and it can be beneficial on many levels. Networking and sharing contacts is a big area of use as, even though you may be seen as competitors, it's useful for both parties involved to discuss mutual contacts, develop new contacts and find out what they're each up to.
B2B Advertising
In terms of advertising, there are various ways in which gardening businesses can join together and advertise in conjunction with each other. For example, if both businesses have a noticeboard or other similar arrangement in their shop or gardening centre, then you could swap business cards or brochures and advertise each other's services.
If you're an online business too, then B2B opportunities are even better, as there's no concern that your competitors will snag all your local custom (although it may be a small concern if they're an online retailer with similar products to yours). Mutual advertising opportunities include swapping banner adverts or having small write-ups on each others sites. As long as you both reciprocate in the same way, then it will all be fair in the B2B advertising game.
You could club together to produce advertising and promotional leaflets or brochures, perhaps including gardening-related content as well as details about your businesses. If two or more companies are included, it provides more variety for the readers.Similarly, if local papers or other publications are producing home and garden or gardening supplements, then you and another gardening business could become the primary advertisers or sponsors for it.
Getting To Know Other Gardening Business Owners
Of course, this is all only possible if you actually know people who own and run other gardening businesses. If you've got an online business or a website and want to get to know other gardening businesses then you best bet is to turn to the search engines and search for them. A simple search should do the trick and reveal several potential companies to contact. Send an introductory email to introduce yourself and your company then, if they sound interested, you could continue to discuss any mutual advertising possibilities.
If you're more of a bricks and mortar business and want to find people in your local area, or further afield, then a business directory, such as the Yellow Page, would be a good bet. You could either email, phone or call in and speak to the owners and suggest the possibility of teaming up to promote each others companies. Hopefully they will be interested, but if not, don't be discouraged and try again with another business.
You might also like...