Applying for Grants and Funding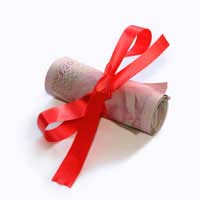 If you're keen to start a gardening business, but are a bit short on cash, then have you considered applying for grants and funding?
It can be hard to start a new business and fund the entire financial side of it yourself, so grants and funding opportunities come in very hand and are a good alternative to getting a loan that has to be paid back. Grants and funding usually consist of a set amount of money that is given to a business for a specific project or purpose. Often business grants have conditions tied to them, such as the type of business they're given to and the type of new business owner.
For example, there may be certain grants set aside for gardening businesses, and others for other types of businesses. Some funding opportunities are specifically aimed at young business owners (such as The Prince's Trust), so age is taken into consideration and older people won't be able to apply. Even though some funds and grants are aimed at businesses that are just launching, you'll also find some development funding available, which is aimed at businesses that want to work on developing their service or products further.
Where Can I Find Out About Available Grants and Funding?
The big question for many new businesses is where and how to find this funding, as sometimes it can seem a bit elusive. Local and national business organisations, such as Business Link, often have grants available, but they're also a good source of information as to what is available in your local area. As they're so clued up on business issues and what's going on locally, they may know of some grants that you've not heard of.
Other good sources of grants include the European Union, Regional Development Agencies, local authorities, government grants, enterprise grants and even some charitable organisations. On a national level, you can purchase, or view at a library, directories that list business grants and funding and it's well worth spending some time going through the listings.
Depending where you live, the nature of your business and what you're proposing to do with the money you'd like to receive, the nature of applying for – and being granted – funding can be a very competitive process. It's important to try and research any funding available in good time, as grants may only be given out on an annual basis and, if you miss the application date, that's it for the year.
Once you've applied, it can take a while for the organisation or trust involved to assess all the applications, interview (if necessary) the applicants and decide which businesses can be awarded the money, so don't expect it to arrive on your doorstep in no time, as it may involve a long wait.
Applying for Grants and Funding
The application process for grants and funding will differ depending on what you're applying for and from whom. As a rough guide, with government grants you can generally expect to have to put forward a proposal detailing why you're applying for the grant and what you'd do with it. Help, advice and information about how you need to fill in the application form will be provided, but you can expect to have to provide information such as:
Full details of the project or business.
Details of how the potential benefits of the business.
A full plan of how you aim to implement the ideas.
Full details of how much you predict it will cost.
Details of your experience and background.
A copy of your business plan.
Once your application is submitted, be prepared to sit back and wait. A decision can take a while to arrive, anything from a few weeks, to a few months and even up to a year.
A grant is unlikely to ever be enough to provide the full financial backing you need for your business, but it can work out as a great way of helping to get things off the ground and give you the boost you need. If you need extra funds to help your business get going, then it's definitely worth exploring the possibility of grants of funding- but remember to do so in plenty of time.
You might also like...
Hi, I am the founder of Lesingadi Services (Garden service and Landscape maintenance) I would like to apply for a grant to get the business off the ground please help.Thanking you in adance Lester
Les
- 11-Dec-20 @ 11:30 AM
My son born prounfoundlwy deaf he loves garden
Michelle
- 20-Apr-18 @ 2:57 PM
Hi I'm trying to start a new gardening business for the elderly to stop them getting ripped off I want to do it for what they can afford not set prices but have no tools to do it and wonder if there is a way of getting funding /grants for them
Mick
- 7-Nov-17 @ 10:07 PM
I would like to set up my own business and I want to apply for small grant.
Kala
- 19-Jul-17 @ 8:33 AM
Where can I apply for grants or funding to help set up a gardening business.
coopergardening
- 10-Nov-13 @ 3:01 PM
Where do I apply for gov't money to start a new business and not to pay it back at all?