Online Networking to Promote Your Gardening Business?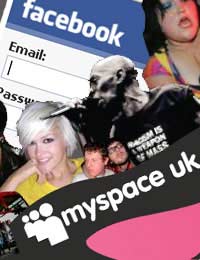 Promotion is an important part of work for business owners and there are many different avenues to explore. One of these is online networking and, should you wish to go down this route, there are many ways in which you can effectively use it to help promote your gardening business.
Over the last decade or so, online networking has become much more prevalent and many businesses are successfully embracing it to promote their company, products and work. Online networking is not necessarily something to do instead of other forms of promoting, such as face-to-face networking, advertising, writing a column for a newspaper or magazine or promoting your business locally, but it can be used very effectively alongside all other methods.
Establishing an Online Presence
One of the first steps to online networking is to establish your online presence. If you don't already have one, get your gardening business set up with a dedicated email address and consider setting up a website or blog too.
You may already have accounts with social networking sites, such as Facebook, LinkedIn or Twitter, and you can either use your personal accounts or setup separate ones for your business. It's up to you which method you prefer, although do bear in mind that it may work better if your user ID is your business name, rather than your own name, as people may remember your company better that way.
If you are using your own name, then on Facebook you can create a Fan Page for your business and still have both names alongside each other (your own and your company name).
Using Facebook and Twitter for Online Networking
Sites such as Facebook and Twitter may at first glance seem irrelevant to your gardening business, but they've become powerful ways of reaching out to customers, if you know how.
Facebook fan pages can be a way for you to promote your business – what's going on, new products you have, new blog entries you've recently posted or any special events you're running – and give you an ideal, and free, area in which to interact with your customers or fans.
Likewise, with Twitter you can build up a list of followers who are interested in your gardening services, want to read your gardening tips or who are already customers. When you're starting out, you can find people who might be interested in gardening, or based in your local area, by typing 'gardening' in the search box on the main page. To find people based near you, or who are tweeting about your locality, type the name of the town, city or county in which you're based into the search box.
It can take a while to get going, but by following people and tweeting with them (or chatting to them), you can slowly build up interaction and develop your online networking strategy. If you're writing a gardening business blog, then you can use plugins on your blog to automatically send updates to your Twitter and Facebook accounts, to let people know a new blog post is live.
In addition, there are tools that will automatically update both your Twitter and Facebook accounts in one go, so you can save a bit of time. If you do find it all time-consuming though, you could hire someone to manage your online networking for you.
Getting Involved With Gardening Forums
Another way of doing some online networking to promote your gardening business is to get involved with relevant gardening forums.
There are a lot of forums already on the Internet, many of which focus on the broad topic of gardening, or on niche or specialist areas of gardening. If you're not familiar with any, then use Google to search for gardening forums and see what you come up with. Most are free to register on and you can then interact and join in with the discussions.
To help with your networking, and let people know who you are and what your business does, you can add a signature to your profile, so details go out with every post you make.
If you're super keen, you could even set up your own gardening forum on your website.
You might also like...