Neighbours and Your Home-Based Gardening Business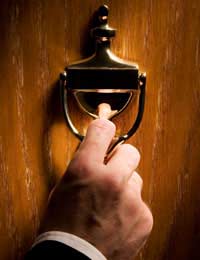 Anyone planning on working from home and running a gardening business based at home needs to be considerate of the needs and views of their neighbours too.
When you're running a business from home, in a residential area, it's important to be aware of your neighbours. This especially so if you're likely to be using any equipment that is noisy, have lot of clients visiting your home-based business base or be working at unusual times of the day.
In many instances, there are no problems whatsoever, but if there is particular noise or you've got a lot of clients coming to visit you and they're all parking outside your house, then it may get on your neighbours nerves. No small business owner wants to get in their neighbours bad books or have complaints made about their business. So, to try and minimise any ill effects your work could have on your neighbours, it's helpful to consider all the potential scenarios from the outset and try and think about how you could rectify issues before they flare out of control.
Dealing With Noise
If the type of gardening work you're likely to be doing will be noisy at all, perhaps as a result of using any noisy equipment, then you'll need to think about whether it could cause issues with your neighbours. Although it may seem perfectly ordinary and just part of the job to you, if you're working in a shed or part of the house that backs on to a neighbours property, then they may hear some degree of noise.
Unless you know your neighbours well, it's not ideal to go around to their home and see how the noise sounds. A better option is to try and gauge the views and opinions of friends – and ask them to be completely honest. If they seem concerned about the noise and disruption factor, then it would be worthwhile working out alternative plans to see if you can minimise the sound before it becomes a problem. For example, you could slightly change where you work or think about implementing some noise reduction methods.
Dealing With Customer Visits
If you're living and working in a large detached property with plenty of space and parking, then you'll have no worries handling client visits. However, for those living in built-up residential areas, or houses in terraces, on main roads or with limited parking facilities, then it could be tricky handling frequent visits or lots of customers visiting at once.
With a gardening business, for example, they may be coming to purchase plants, trees, flowers or even equipment and machinery from you and will need to park close by to load up their vehicles with goods. Although some of your neighbours may be fine about cars parking outside their houses, others are less than friendly about it.
If you're not likely to have people regularly visiting your home based business, then it's unlikely to be a big deal. But if they're going to be visiting on a regular basis, you do need to have a plan in mind. For example, you could either ask for your neighbours permission to park outside their homes, or perhaps you could arrange to meet clients elsewhere to drop off goods and plants.
These are just a few of the issues that can occur for home-based businesses. The main thing is to try and be considerate about their feelings, as they live there too, and do your best to resolve any conflicts or problems that occur.
You might also like...