How to Find and Source Plants and Other Supplies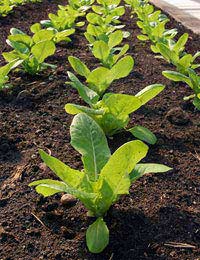 As part of your gardening business, you'll need to find and source plants and other supplies. Here are some ideas for doing so.
Whether you're running a gardening shop and selling plants or other products, or working as a landscape gardener or general gardener doing up and improving people's gardens, you'll need to have access to plants and other essential gardening products. Having a reliable and well priced supplier that you can call on for all your gardening product needs is essential.
If you're new to the gardening business realm, then you'll have to conduct some research in order to find suppliers. Printed directories such as the Yellow Pages, or its online equivalent, are useful for highlighting potential supplies in certain areas. But other good sources of information can be local business groups, networking groups or even garden centres and other garden businesses. Although the latter may be – quite rightly – hesitant at revealing all their sources, they may be happy to discuss where some of their products come from or at least give you a few hints as to who you could get in contact with.
If you're looking for other gardening products and supplies for your gardening products business, then you could also glean ideas from what local garden centres are already selling. For example, if they have certain brands, you may be able to get your hat on and track down where they're obtaining their supplies from. Whether or not you want to stock the exact same products is up to you though. Some local competition can be good, but it may not be productive to sell exactly the same things.
Sourcing Plants From Nurseries
As a first port of call in your sourcing attempts, it's well worth exploring any nurseries you can find located in your local area. Whether they're run on a small or large scale, being able to buy good quality products locally is good for both your business and theirs. It saves a lot of time and hassle having to travel further afield to source plants and saves the worry that plants might get damaged or pass their peak if they're transported by postal or courier means.
Local nurseries are also often pleased to have the trade, especially if it will be regular, and may be happy to do special offers or bulk deals if you're buying lots of plants, seeds and other supplies.
Sourcing Equipment
For equipment, unless you're lucky enough to be able to find a good wholesaler in your area, you may need to look slightly further away for products. Or alternatively, you could look at the possibilities of hiring equipment. This can work out very well and, in particular, be cost-effective if you only need certain forms of equipment on an occasional basis.
Whatever products, plants, seeds or equipment you're sourcing, you do need to negotiate as best as possible on the terms and prices, to ensure you get a good deal for your business.
You might also like...