Finding a New Supplier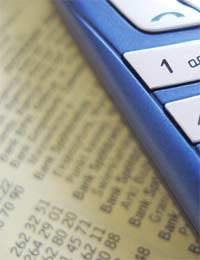 If you're in a position where you need to find a new supplier of garden tools, equipment or plants, then here's some advice on how to go about searching for a suitable supplier.
Although you may have found a supplier for all your gardening business needs, sometimes it's necessary to move on and find new companies to deal with. It may be due to the original supplier not being able to supply all the goods, tools, equipment and products you need, that you've been let down by the original supplier or that their prices have gone up and you can't realistically afford to pay them anymore.
It can be a bit of a concern to realise that you're going to have to find a new gardening product supplier, especially when you're business is going well and you've got contracts to meet and gardens to finish working on. However, it doesn't necessarily mean your business will be affected in the supplier changeover and, even if it is affected slightly, it's something you'll just have to deal with in the best way possible.
Research Into Alternative Suppliers
When you're looking for a new supplier, it may be a case of going back to the drawing board and starting from scratch with your research again. Head back to the good old Yellow Pages, or online directories, and search for gardening product suppliers in your area. If you're based in a rural location, there may be limited options available to you, so it may be necessary to look further afield.
Search through any relevant printed directories – your local library should have something suitable – browse the Internet or ask at your local business group or Chamber of Commerce for any supplier recommendations. If you're desperate and need supplies quickly, then you could always ask for help from other similar local businesses and hope that they might provide details of where they source their stock from.
The eventual location of your supplier shouldn't be a problem, even if they're a long way from where your business is based. Thanks to courier services, orders and deliveries of garden tools, equipment and products should be pretty swift, so you shouldn't encounter too many difficulties. Suppliers are generally interested in new business customers, so there may be room to negotiate. For example, you may be able to get special introductory rates, special deals or offers available for bulk orders. There might also be negotiation available if you're able to commit to a set minimum monthly order or spend over a certain amount with your first order of supplies.
There are always going to be ups and down when you're running a gardening business, but you need to keep a clear head and deal with it as calmly as possible. Of course, a small amount of stress may well be involved, but don't panic that you won't ever find a good supplier again or that things will be difficult for your business. The chances are that it may be a blessing in disguise and that your new supplier will turn out to be a dream to work with.
You might also like...
I just want to add few important tips that wil help you to sucess working with suppliers while earning more money.I was a garden designer running large succesful business were we built few gardens every month, these days I am supplier myself so can see both sides.It is good if you enjoy your job but you also need to make money, So no rush to buy, compare always 3-5 suppliers prices- Make sure you keep these savings to yourself to add to your income from the hard work- after all it is you that sourcing the material. You will be amazed how much money can be saved andwhat impact onyour income you can have.Try to ask for discount, your suppliers may need you to buy fromhimmore than you need him ad may be happy to discount you.If you are happy with a product and supplier try to use it again, to show to the suplier that you are a large buyer - you may get better service or prices that way.You can search online or in trade show websites if it is a large order
besr4garden
- 4-Nov-12 @ 7:10 PM