Coping With Business Supplies and Demands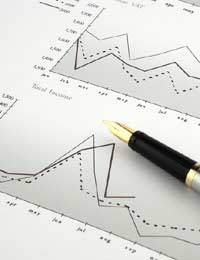 All businesses have their ups and demands and it's natural to have changes in supply and demand. Here's some advice on coping with this situation and helping your gardening business through the good, and not so good, times.
Any business would like to have fantastic sales all the time and never go through dry periods. But the reality of the gardening business world is such that occasional dry times, where you have fewer sales of certain products, such as equipment or plants, or bookings for your gardening services, is the norm. Accepting that this may well happen is important, so that you're not shocked when a bad period hits and don't know how to handle it.
Fluctuations in supply and demand are a normal part of business life, so having a plan outlined in advance will help you cope with it and deal with it a lot better. It also helps a great deal if you're prepared to be flexible and change your business line, or the types of products you're selling, in order to cope with changes in the market. For example, the gardening business world in particular is driven to an extent by trends in the marketplace. If there's suddenly a new trend that comes to the forefront, perhaps influenced by gardening TV channels, expert gardeners or even celebrities, a good gardening business will be prepared to immediately jump on the bandwagon and act on it.
Previous gardening related trends include decking, which suddenly became hugely popular, the use of water features, often on a lavish scale, which seemed to be linked to the use of water features on gardening makeover shows and the use of plants, such as huge natural palms and ferns, which again stemmed from expert gardeners using them.
Learn to Be On Top of Gardening Trends
In order to cash in on any new trends that occur, it's a good idea to keep up with all the latest trends – and potential trends – as much as possible. This means:
Reading relevant trade publications.
Reading relevant consumer publications.
Attending trade and gardening shows and exhibitions.
Keeping an eye on TV gardening programmes, especially watching for products that sell out quickly.
Reading gardening forums and websites, to see what products and techniques gardeners are talking about.
Reading relevant gardening blogs and the websites of individual gardeners.
Keeping an eye on what gardening experts are doing and any new techniques or products they're launching.
Talking to and networking with other gardening businesses.
Trying New Selling Methods
As well as cashing in on new trends, you may need to include details in your action plan of how you'll deal with having excess types of any one product on your shelves. Demand can peak and fall quite dramatically and it's often hard to predict exactly when this will happen.
One way of dealing with excess gardening stock, such as general supplies or equipment, is to hold special offers, discounts, sales or clearance events, so you can try and clear stock and boost sales. But in order to cope with it effectively, you may need to consider implementing new methods too, especially if the market is going through a particularly dry period.
A useful tool that many gardening businesses have utilised is the Internet and certain well known auction sites, such as Ebay. It is relatively inexpensive for bricks and mortar shops to set up an online shop and sell additional wares online and, if you market your shop well, you can successfully use the Internet as a good additional way of clearing stock.
Having special demonstration days to show customers how to use particular products is also worthwhile, or you could even venture forward in taking your products elsewhere to demonstrate and sell. Whatever you do, don't forget there are always new possibilities to try and, should a dry period occur, the more you're prepared to diversify, the better chances you have of coping with changes in demand and supply.
You might also like...