Negotiating Stock Prices with Suppliers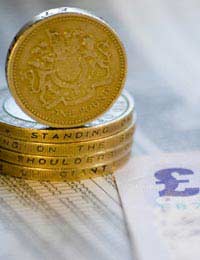 Your gardening business will only survive if you're able to consistently buy enough stock and supplies. On the financial side, it will help considerably if you're able to get a good deal and save as much money as possible. That means building your confidence and being able to negotiate better stock prices with all your suppliers.
Whether your business involves selling gardening products and supplies or offering gardening and landscape design services, much of your work will revolve around having access to good quality gardening supplies. The main types of suppliers for gardening businesses are likely to be wholesalers, nurseries and plant growers. But before you decide on a particular supplier, it's useful to do your research and shop around to see how prices compare and ensure you get the best deal.
Each wholesaler and supplier will vary, as will the deals and special offers they have available on stock. It's helpful to suss out what products each typically has available, what their basic sales deals are, how large or small an order they want businesses to place and whether they offer any credit options. Some might be set in stone and unprepared to negotiate on their set business model, but you'll probably find that others are much more flexible. It is always worth a go with negotiation, even if you don't get far.
Before you get started with your negotiation attempts, try and work out exactly what you could offer the wholesaler. For example, they may be more likely to give you the best deal if you can commit to buying a certain number of products, or if you're able to pay in cash.
You could also negotiate on aspects such as delivery times, delivery methods – maybe you could collect goods, rather than having them sent - and terms of payment. The idea with negotiation is that both the buyer and seller gets a good result, are happy with the outcome and it's a win-win situation. If you're not quite sure where to start with negotiating, look and see if there are any aspects of the initial deal that you don't need. For example, if the price includes delivery and you could collect the goods yourself, then use that as a starting point to try and lower the fee.
Whatever aspects you negotiate on, always keep the process positive and respectful. It won't help to threaten to end a deal or do much good if the price you want to try and get will harm the business of the wholesaler. It's much better to build bridges and long-term relationships with wholesalers, than burn them and ruin the relationship before it gets going – especially if they have the products you really need to buy.
Getting the Best Deal
As well as buying goods from wholesalers, there are other ways to make savings and get the best deal. Sometimes it helps to look abroad for suppliers, as they may have the supplies you desperately need, but at cheaper prices than you can obtain in the UK. Dealing with overseas suppliers may require more initial research and more paperwork, but in the long-run the savings can be beneficial.
It's also worth looking online to see if there are any gardening traders on the Internet who could offer you a good deal on gardening supplies. You may find, for example, a business operating online who has all the gardening supplies you need, but without the overheads of a bricks and mortar business, they can offer you a better deal. In other situations, a company may have bought up the overstocks or products remaining from a liquidation and can sell them at a price that offers great savings.
Whoever you're buying from, always make sure they're a legitimate seller and that you're buying legal products, as you certainly don't want to get stuck with dodgy or illegal goods.
You might also like...