Your Gardening Business: Start-up Questionnaire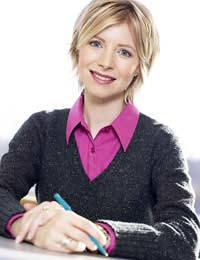 When you're in the early days of planning your new gardening business, there are lot of issues to consider. As part of your planning process, and to help you identify and work through any possible issues, it's useful to complete a business start-up questionnaire.
You may well be rearing to go and get on with putting ideas and concepts into action, but it's a good idea to get yourself to spend some time writing down your thoughts, experiences and ideas, and answering key questions about the things you're going to be doing. As much as it may seem like a bit of a time-wasting exercise, it's actually very useful and valid. It will help you determine all your strengths and weaknesses, identify any areas that you're not 100% sure of and give you a good foundation for building your gardening business.
A selection of questions to get you started are listed below, although you may want to add some to the list. Take time to go through the questions and try and answer them as honestly as you can. Although it's understandably easy to try and look on the bright side and be hopeful that everything will be fine, realistically many new businesses do run into problems. So it's a good idea to be honest at this stage and acknowledge any areas that may be problematic, as this may well help you work through them before they become a problem.
Business Start-up Questionnaire
Do you have any existing business experience?
Why do you want to start your own gardening business?
Are you a motivated person?
Do you work well on your own or do you work better with a team of others?
Do you have the necessary gardening skills needs to run a gardening business?
Have you sort financial advice?
Do you have gardening knowledge?
Do you have garden design skills or training?
Do you have any financial backing?
Are you good with money and finance?
Have you consider how you're going to go about advertising?
Are you hardworking?
Are you prepared to adapt to the needs of your business?
How will you create balance between your personal life and work?
What motivates you?
Are there any factors that may prevent you from realising your business dream?
Are you willing to have to work harder and potentially for less money? (at least to start with).
How do you feel about having a fluctuating income, rather than a set salary and set pay check at the end of the month?
Do you have management and training skills?
How much emotional and practical support do you have?
Are you prepared to adapt to new technologies and try new promotional ideas?
Do you believe in yourself and your gardening business idea?
Where do you see your business in five years time?
When you've answered the questionnaire, take time to go through your answers and evaluate them. Make a list of any areas that you need to explore more, such as getting financial advice or finding advertising arenas, and use the list you make as a basis for further action.
It may be interesting to keep your questionnaire answer filed away with the rest of your start-up information. When your business has been running for a year or so, you can then have a recap and see how you've fared and whether there are still any of the original issues that you still need to resolve or work harder to fix. Of course, lots more new issues may well have evolved since then!
You might also like...
I want to start a garden maintenance business I got all the tools car but I been asked to carry out market research and do a survey what's sort of questions should I be asking .
Newleafmickkid - Your Question:
Got tools got knowledge got materials no van no licence no money I need help badly please
---
Our Response:
I'm afraid it would be quite difficult to set up a gardening business without any of the essential equipment, especially a van. However, you could start small by offering a door-to-door service. A recovering alcoholic used to do my garden and trim my hedges. He'd have a bag of gardening tools on his back and call from house to house. Many people were pleased they got such personal service and because they could see he was trying to get on his feet were willing to give him some work. Your clients would have to take into consideration that you couldn't remove the gardening rubbish and would be unable to mow lawns, but you could do hedge trimming and general garden maintenance. You may be able to advertise for tools for or take up offers on Freecycle. It may be slow to start, but once your clients build up trust in you and see that you are reliable, they should begin to offer you more work. Good luck - large trees grow from small acorns.
StartAGardeningBusiness
- 28-Apr-16 @ 10:43 AM
Got tools got knowledge got materials no van no licenceno money I need help badly please
Newleafmickkid
- 27-Apr-16 @ 12:50 AM