Buying an Existing Business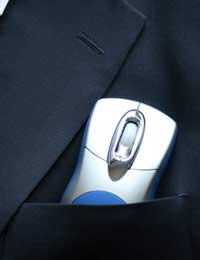 If you're considering running a gardening business, then one option worth exploring is buying an existing business.
If you've never run a gardening business before, then there are distinct advantages to be had by buying a business that's already set up. To start with, you'll be saved all the planning and time-consuming work that's involved in getting a business off the ground and instead you'll be able to adopt an existing client base, an existing brand and, hopefully, a business that's known for the right reasons. Of course, buying an existing gardening business won't always be simple and they'll still be heaps of work involved, but if you choose carefully, you could end up with a good deal.
Researching the Business
When you're considering buying a business, it's important to do plenty of research into its background, how long it's been trading, its reputation and, crucially, its accounts. All this information should be made readily available, but if it's not, don't be afraid to dig around for details. A business is a big purchase to make and you don't want to part with a large sum of money, only to find you've bought a dud business.
Before you openly express interest in the business, you could undertake some covert research into how it's performing. If there's a shop, you could go along at different times of the day, on different days, to suss out the levels of custom – if it's consistently very quiet, then there may be some cause for concern. If it's a gardening services business, such as practical gardening jobs or landscape design, then you could ring up and ask for information and prices and suss out their availability. Being too available may be a sign of hard times.
If the gardening business you're thinking of buying is a limited company, then copies of their accounts and paperwork are held at Companies House and you will be able to request details at any point. This will provide valuable insight into how the business is actually functioning.
Whilst it's possible that some businesses could be up for sale due to not performing well enough anymore, in most cases owners are selling for genuine reasons. Do be aware that they will of course present their business in the most positive light possible, as they're out to sell it, and be prepared to look beyond this.
Even when existing gardening businesses are well established and have been worked into a certain mould, there are still benefits to you, the potential new business owner, for implementing your own ideas and innovations. A little bit of change and new ideas are always good and can provide a welcome form of rejuvenation to a tired business.
One of the main benefits of buying a business is that, as well as inheriting the name and brand, you inherit the client base too. Once you've purchased the business, finding out what clients would like is always good, not least so you keep them onboard, so you could always conduct some market research with your clients to find out exactly what they think about the business, what they'd like to see in terms of products or services and their views in general.
There are lots of factors to consider when you're thinking about buying a business, and there are pros and cons involved. But as long as you do thorough research and are clear about what you're buying, the decision should be less taxing and you shouldn't have any nasty surprises lurking around the corner.
You might also like...
I have chosen this as a future career and I hope this information would be useful to me some day
chris owusu
- 9-Jun-11 @ 2:34 PM