Common Misconceptions about Starting a Business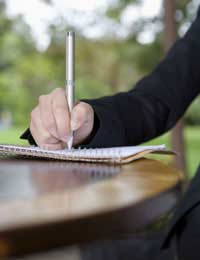 When it comes to running your own business, there are lot of misconceptions about what it involves and how easy it will be. Here we look at some of the common misconceptions and reveal the truth.
Starting Your Own Business is Easy
It may appear to be easy to jack in your day job and set up on your own, but sadly in reality it's not an easy task. Where you may have been in control of one single aspect of a larger business, when working for someone else, when you're running your own business you're suddenly in control of everything. That could be selling, buying stock, sorting out advertising, recruiting staff, managing accounts, taking phone calls, doing gardening and even cleaning your office.
Running your own business is hard work and takes a lot of commitment and dedication to make it work. If you think it's an easy ride, perhaps it's not the approach for you.
Running My Own Business Will Give Me Lots of Free Time
It's a nice idea – in theory – but when you're first starting out free time is likely to be in scare supply. There's an awful lot to do, even when you're working alongside other people, and it's much more common for business owners to be rushed off their feet and working all hours of the day and night. If you think it's going to be a breeze and you'll instantly have lots of free time, you're sadly mistaken. Perhaps in a few years time, this may be more likely, but it's not something that happens in the early stages.
It's Easy to Get Business Grants and Funding for New Business Ventures
Grants and funding opportunities do exist for new businesses, but it's sadly not always easy to get them. Many grants are given out on a yearly basis, so if you miss the relevant time period for applying to them, you'll have to wait another year to get the chance to even apply. Likewise, although funding is available from various organisations and banks, it's not a given fact that your business will be eligible for it. If you've got limited finances and are starting a business in the hope of getting funding, you need to realise from the outside that it's not guaranteed that you'll get it.
Doing Accounts and Tax Returns for Small Businesses is Easy
Although HMRC like to advertise that, "Tax doesn't have to be taxing," for some people it is. If you've never had any experience of doing accounts or self-assessment tax returns, then it could be a bit of a shock to the system to have to do your own each year. A realistic attitude and willingness to learn will certainly help and you may well be lucky and discover you're a natural at it, but it's not an easy or enjoyable task for everyone.
My Business Idea is Unique and Bound to Be Successful
It's always good to be positive and optimistic about your business idea and enthusiasm will help. But however unique your idea is, there's no guarantee that it will be successful. It takes a lot of hard work and dedication to build up a business, especially in the advertising, promoting and selling side of things and it doesn't always run smoothly.
You might also like...
sdoga - Your Question:
Hello I just need an advice on how can I start a gardening business and some ideas on what to do to have a succesfull business around my town.
---
Our Response:
I'm afraid we can offer no more information than the information included in the various articles on this website which gives step-by-step, article-by-article advice on helping you to set up on your own. Wishing you the best of luck.
StartAGardeningBusiness
- 3-Dec-15 @ 11:42 AM
hello i just need an advice on how can i start a gardening business and some ideas on what to do to have a succesfull business around my town.
sdoga
- 2-Dec-15 @ 7:09 PM