Analysing Your Competitors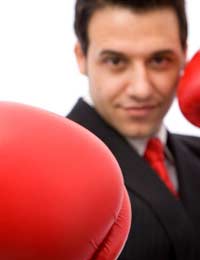 When you're starting up a new gardening business, it's important that you take time to thoroughly research and understand your competitors. Here are some useful tips on how you can go about analysing your competitors.
As part of your business plan, you'll have to look into who your main competitors are and what they're doing. But if you're to understand their role and standing in the market fully, you need to carry out additional research and do further analyses to truly get the best picture. It's vital that you have a crystal clear idea of the businesses that already exist in your chosen area, the products they offer and the services they market. Not only does this help you see what's already on the market, but it also gives valuable insight into any gaps that exist – and offers you the chance to target those gaps with your business.
Finding Your Main Competitors
The first stage of analysing is to find out exactly who your main competitors are. This can be a fun part of the process, as you can get to interact with other businesses – although you may wisely decide to not reveal your true identity and motive at this point in time.
A good starting point for finding similar businesses in your local area is the Yellow Pages or online business directories. Your local Chamber of Commerce should also have a business directory, plus you can look traders up on the Internet.
It's a good idea to visit the shops or websites in person, so you can see for yourself what they sell, what prices things are and how they do business. It's a bit trickier assessing services, such as gardening or landscape design, but if you're really keen, you could hire someone for a short job to get an idea of how they work. To obtain more details about your competitors, it's worth knowing that free company information can be downloaded online from Companies House.
During your business strategy analysis process it helps to keep detailed notes, for example of:
The full contact details of all the companies, including their website and email address.
Details of any brochures available.
Details of any customer mailing lists.
Whether shops have any discount schemes, offers or any other incentive schemes.
The typical prices of products.
What types of product and which makes they stock.
How helpful they are if you buy a product or request information.
The location of the companies.
Whether they offer online ordering and/or mail order and how much they charge for delivery.
How long they've been trading for.
What gardening services a company offers.
Whether they offer garden design services.
How much they charge for gardening or designing.
What qualifications they have.
Do they offer any special web promotions?
Evaluating Your Findings
Once you've obtained all your crucial information, you need to evaluate it. By now you should have a much clearer idea of what's already being offered, or not, in your business area and should be able to get a good picture of whether the current market is saturated or not.
Even if you discover more businesses and gardening supply shops than you were previously aware of that are already supplying the market, don't be put off. It's good to know about competitors in advance as part of your risk assessment considerations and there may still be ways in which you could add to the market.
In fact, one important element of evaluating your findings is to look at the strengths and weaknesses of what's currently available. Did you discover failings that you think you could build on, or perhaps you've discovered a huge gaping hole in the market that you could fill? Either way, spend as much time as possible looking at your findings and seeing if you can develop a new business strategy out of what you've discovered.
You might also like...
I need help of money to startmy garden business i hav cast experience in the providing these services.please help me
godfather
- 2-Feb-17 @ 6:28 PM
I need help of money to start garden busines or to study .i am busy working in garden serviceand we did not registatedand i want to put it inline.
Siyasiya
- 30-May-13 @ 1:37 PM