Selling Gardening Products and Supplies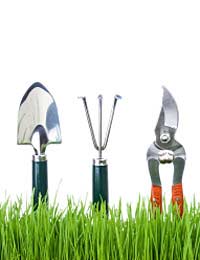 One of the main types of gardening businesses involves selling garden products and supplies, either to the consumer or trade market. If you're opting to do this, what do you need to know and how can you make it successful?
All gardeners, gardens, traders and anyone involved with the gardening world needs to have garden products and supplies and someone needs to sell them. If this is your choice of business, then you could be in with a good chance of succeeding – providing you've done your homework.
In the case of selling garden products and supplies, there's a host of products that you could choose from, such as flowers, plants, fertiliser, plant food, gardening tool, garden products, compost or even indoor gardening supplies. There's also the chance that you could sell to either the consumer market, trade market or even both, so there's a potentially broad market opportunity out there.
Finding a Niche
Being realistic, there are already lots of gardening businesses in existence and the chances are that they'll already be someone who's operating a business similar to yours. Depending on where your business will be located, and whether you're going to be trading locally, nationally, internationally or online, they may already be in your chosen location.
This makes it vitally important to try and find, adapt and create your own niche, or unique selling point, so that your business has a good chance of surviving and doing well. This may be that you only want to focus on plants and flowers, or perhaps your speciality will be water gardening, or maybe you want to become known as the compost and fertiliser supplier.
Whatever speciality or niche you choose, it's down to you to market your business appropriately and left everyone know your speciality. You can carry out marketing through methods such as advertising, brochures, a website or adverts in local newspapers, but you could also take advantage of trade or consumer gardening events and have a stand at a relevant show. This will help boost your profile, especially if you're trying to stand out from the crowd with your niche.
Recognising the Downsides
Of course, there are always going to be downsides to almost every business idea, and it's no exception where selling garden products and supplies is concerned. You need to be realistic about it from the outset and be away of any potential downsides. The initial outlay can be very expensive, as you may need to invest a huge amount of money into stock to get going, such as plants, fertiliser, compost, plant food, gardening products and organic fertiliser.
If you're selling fresh products, such as plants and flowers, then you need to ensure they're kept in an environment that is adapted for them and especially make sure they're regularly watered and cared for. Nobody will want to buy plants that aren't in perfect condition.
There are already many other businesses scattered around the UK who sell a similar selection of products so, depending on the area in which you're located, you may automatically find yourself up against a whole host of other competitors. However, if you've managed to find yourself a unique niche, specialise in hard-to-find products or a supplying the trade market exclusively, then you've got a better chance of beating back the competitors and making your business successful.
Selling gardening products and supplies can be a very rewarding business and, thanks to the Internet, the market has widened considerably.
You might also like...
Japhtor - Your Question:
Advice me about how to start a gardening business
---
Our Response:
We have replied to this comment below.
StartAGardeningBusiness
- 7-Jun-16 @ 12:21 PM
Japhtor - Your Question:
I have no idea were to start runing the gardening company. Advice
---
Our Response:
You would need to read all the articles in our series which begin with Before you Start, please see link
here
and Getting Started
here
. These articles should tell you all you need to know.
StartAGardeningBusiness
- 7-Jun-16 @ 12:20 PM
Advice me about how to start a gardening business
Japhtor
- 6-Jun-16 @ 3:36 PM
I have no idea were to start runing the gardening company. Advice
Japhtor
- 6-Jun-16 @ 3:34 PM