Tips and Ideas for Boosting Sales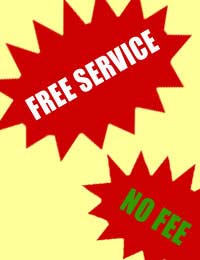 If you want your gardening business to be a success, then sales are key. But sometimes it's not always so easier to get those vital sales. If you're in need of some inspiration, here are some useful tips and ideas for boosting your sales.
Special Offers and Discounts
All customers like to think they're getting a great deal and money-saving offers and special discounts generally go down well. There is a fine balance between having too many offers and overloading customers, to having a sensible amount and making them seem really special. Getting the balance right is crucial and is something your customers will notice.
Spend time working out when the best times to have special offers and discounts is and what types of products would work best. For example, in the Spring, offers on spring flowers or bedding plants may well be appreciated by gardeners who are buying several lots – such as buy two get one free, or three for a set discounted price.
Knowing What Your Customers Want
It sounds obvious, but it is important to know and learn what your customers actually want. Your gardening store may well be stocked to the brim with great products (or products that seem great to you), but if they're not actually what your customers want, then you won't get enough sales.
Conducting regular market research surveys, even if it's just a short questionnaire to fill in at the till or online, is one good way of finding out what people want. Alternatively, asking them as they browse the products on offer is a useful indication. If you completely lose sight of what your customers really want, then your sales will suffer.
Measure Your Progress
Motivation is a key factor in helping staff feel good about what they're doing. Plus, motivation really helps when they're aiming to sell goods and gaining new business. One way of boosting motivation is to keep regular track of how well your sales are going. You can measure your progress through the use of simple charts or graphs, which can be pinned to the noticeboard in the staff room.
You could also consider giving rewards to the best sales staff each month, which may work as a good incentive to them to keep doing their job efficiently. If not all of your staff are involved in sales, then it may be worth thinking about how they could be rewarded for their performance too, so that other staff don't feel left out or that their role is undermined.
Get Your Name Out There
If you want to gain new customers and new business, retain existing ones and ultimately achieve more sales than you need to continuously get your business name out there and ensure it's remembered for the right reasons. That means doing plenty of advertising on a regular basis, making use of local resources such as newspaper advertising, plus putting relevant signs and ads outside your premises so passing people can see what's on offer. If you can afford to employ a PR person, then they could help with the promotional task and devote time and energy into getting your name out there.
You might also like...