Developing a Membership Scheme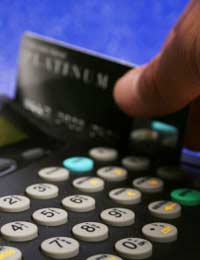 One method many businesses make the most of is to develop a membership scheme.
For all business, whether gardening-related or not, one of the key aims should be to retain customers and keep them interested in your business, services and products. A tried and tested method that can work very effectively is to develop a membership scheme or loyalty scheme. Typical schemes such as these either offer free or paid for membership to customers and offer distinct benefits for signing.
With free membership or loyalty schemes, for example, customers sign up of their own accord, either in-store, via post or email. Appealing benefits and advantages work to encourage them to sign-up (and tell their friends and family too), such as a discount with all future purchases, a set of discount vouchers for signing up, a free gift or perhaps a free gift after making a set number of purchases and getting your membership card signed.
Sometimes paid membership schemes are run and, in this case, you'd need to provide significant benefits for people to sign up. Discounts, special offers and members only offers are particularly popular, especially as everyone is always on the lookout to save money and get a bargain. With both free and paid for membership schemes, it's a good idea to keep in contact with your members as regularly as possible, either by sending newsletter updates in the post or through keeping in contact with them via email.
One new way that many companies are utilising is to run extra membership groups on social networking websites. Not only can this improve the profile of your membership scheme and increase awareness amongst people who may never have heard of it before, but it also serves a useful purpose with making sure existing members don't forget about you. If you don't update often enough or remain in contact, it is very easy for people to forget to look to you for purchases or gardening services, or go elsewhere if there are better offers or prices.
Creating Your Membership Scheme
When you're in the throes of creating and developing your membership scheme, you'll have to do a fair bit of planning and organisation. You need to carefully think through exactly how you'll organise it and especially how you'll keep up with the paperwork or database. Ideally, one person should be assigned to handle the mailing list, ensuring that they're fully competent with technology and know how to organise and handle the database you're using.
It's best to keep it as simple as possible, as a highly complex database could be awkward to handle in the long-term. Also think about how you'll encourage people to sign up and any promotional material you may need to produce. If you're offering an online sign-up facility, then you'll need to create a form on your website that can be filled in and submitted by people.
Remember to get the key details of the customers who sign up – as well as their name and address, ask for details such as their email address, phone number, mobile number and any particular gardening issues or plants they're particular into. Knowing such extra info, such as their gardening preferences, could be really useful for targeting mailings at them in the future.
You might also like...