Creating a Logo and Letterhead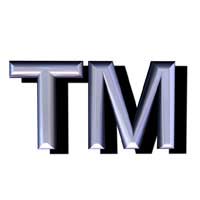 When you're setting up a new gardening business, there are so many elements to think about. One important way of getting your business known and remembered is to create a logo. When you're sending out business stationery, invoices or receipts, you'll also need a letterhead.
Good quality business stationery, such as headed notepaper, compliment slips, labels, stickers and envelopes can make a difference and portray a professional image of your business. It's something you can use every time you send something in the post, by fax or email and the recipient, whether a past, present, new or prospective customer will be able to see your logo or letterhead and get an instant reminder of your business.
It's the visual aspect of a logo and letterhead that are so important and can be a make or break factor in whether your business name and concept are memorable. So it's important to do your best to make it memorable, for the right reasons, and produce the best possible design concept to use on all your business stationary items and packaging.
Creating a Logo
If you've got some ideas yourself, or have design skills, then you may be able to create your own logo. However, if you could do with a bit of help – and don't worry, as many new gardening businesses do – then it's worthwhile calling on the experts.
You can find graphic designers through local business directories and they'll be able to work with you to create the perfect logo. It helps if you're able to give clear directions and insight into the type of image you'd like to portray for your business, but expect to be asked lots of questions. If you've got a company name finalised, then this may will be linked in with your logo, or you may just decide to use the letters that make up your business name intertwined.
However your gardening business logo is created, the main things to remember is that it should be clear what it represents (i.e. your business), relevant, clear, easy to understand, easy to reproduce and unfussy. You may also like to think about what colours, if any, you'll use on it.
Creating a Letterhead
In many ways, it's a good idea to create a logo first, then go on to work on a letterhead. That's because you may want to include a small version of your logo at the top of your letterhead, so it gives you a good base to work on.
Again, the overall design of a letterhead should be clear, easy to read, well defined and, if you've got a logo or other form of branding in place, use the same font and colours. When you're creating branding across your business, it works best when it's streamlined and all fits together well. Ideally you should be able to tell from a letter, email, brochure or packaging that it's your company the item is coming from – if the letterhead is vastly different from the rest of your branding, then this may be unclear.
Once your letterhead is created, make sure you have a mastercopy of it to keep, both in print and saved (and backed up). You can then use the template for all your stationery needs.
You might also like...
Love to know is starting a business worth it
Danny antley
- 11-Jan-16 @ 2:08 AM