How to Write a Business Plan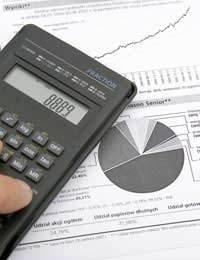 Setting up a new gardening business is a huge task and there's lots of essential things to do. Whether you're planning a small business, or a large venture, one of these is to put your ideas into writing and write a business plan. Here's how to go about doing it.
When you're setting up a new business, it's very important to have a written business plan in place. Not only does it help you clarify all your aims and ideas, but it's also essential to have one if you want to apply for any business loans, grants or funding. The business plan consists of various key sections and as a whole it should outline your aims, objective and forecasts, demonstrate that you've thought things through carefully, that you've got the necessary skills and experience and show that there is a market out there for your business.
The length of your business plan will vary slightly, depending on whether or not you're using it to apply for financial backing. Help and advice on what to include and how to write it can be found from business organisations, accountants or financial advisors and, although you may benefit from help putting the wording together, it's definitely worth doing it yourself if at all possible.
Below are the main sections of a business plan and details about what type of content should be included in each section.
Your Business Idea
This first part of your business plan looks at what your business idea is, the potential for your business, the market, how much money you'll need to launch your gardening business (if you require funding), the attraction for financial lenders and your profit forecast. This section should turn out to be about one to two pages long.
Employment History and Business Management
This section offers details of your past employment history, your main achievements and insight into how you plan to manage your new gardening business. This is a really important section, so spend plenty of time on it; it doesn't matter too much how long this section is.
What You Plan to Sell
This section focuses on details of the products or services you plan to sell. This should work out as about two pages in length and offer a simple description of what you're selling, why the products or service is unique and discuss the current competition and why your business will be different.
Marketing Plans
In this section of your business plan, you need to explain how you'll go about marketing your gardening business. You need to include details of who your target audience is, where your business will fit in the existing market and who your main competitors are. It also includes details of how you'll go about selling your product or service and how you'll structure the pricing. This section is usually three to four pages on length, but additional figures and charts can be put in an appendix at the back.
Operational Issues
The operational section looks at how you'll operate, who your suppliers will be, details of where you'll be based and any equipment you'll require.
Financial Analysis
The financial analysis section looks at your forecasts for your business and should include: a monthly profit and loss forecast for the first two years, a profit forecast a further three years, a cash flow forecast for two years, information about how you worked out your forecasts, an analysis of your strengths, weaknesses, threats and opportunities, and details of the main risks that could affect your predicted figures. This section will be about two to three pages in length, or more if it's very detailed.
Prospects and Goals
The final section of your business plan looks at your short and long-term prospects. It covers your business goals and objectives, details of any financial input your require and the potential benefits for business investors. This last section will be about one to two pages in length.
You might also like...
Help to write a business plan of gardens
Shady
- 6-Jun-18 @ 11:23 AM
I want to start a gardening because where can I start, I need a funding please help.
tshidi
- 19-Apr-16 @ 6:13 PM
@Nko - I would suggest you give a direct call to the owner of the business you want to give your proposal to and then outline your plan. However, you need to make sure you speak to the owner/operator/director. If you can't get in touch with the person you need to speak to, then ask for their email address and drop them an loose outline of your brief. In the email ask if you could arrange a time to speak with them directly so you can talk through your proposal more thouroughly. Hopefully, they will get back to you via email with a time, then you can give the follow-up call as arranged. I hope this helps.
StartAGardeningBusiness
- 27-Oct-14 @ 2:33 PM
I would like to ask!how do you approach a company when wanna give them your proposal?
Nko
- 26-Oct-14 @ 10:38 AM