How to Set Prices for Your Services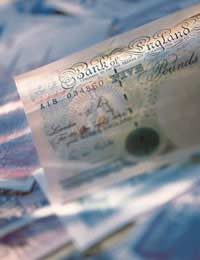 One of the trickiest issues for many new businesses is working out how to set prices for your services. If this is an issue you're in a quandary about, here are some practical ways of sussing it out.
Setting the right prices for your gardening product or services that you're selling is crucial if your business is to make money and survive. In the first instance it can be hard to know where to draw the line – if you price too highly, you may not get enough business, but if you price too low, you won't make much money. Due to this, the pricing issue is something you need to give careful thought to and, possibly, be prepared to be flexible and try out the market first before setting your prices in stone.
When you're working out what to set your prices at, there are a number of practical factors to take into consideration. These include:
The wholesale cost of any materials or products used in the course of your job.
The time and skills involved in the work.
The cost of transport and petrol used in the course of your work.
Any equipment hire costs.
Any wages you're paying to employees or yourself.
As well as these practical issues, it's useful to consider other issues too, such as:
How your product or service competes with other similar products on the market.
What position your product or business has in the market.
The lifecycle of any products you're selling – are they very unique and unusual, or are they going to wear out soon and need replacing.
What price your profile of customers are likely to pay for your goods and services.
What other similar products or services already on the market cost – are they cheaper or more expensive?
Assessing the competition and looking at what your competitors are selling similar products or services for is worthwhile, but you should also think about how much, or how little, your customers will want to pay. It's a tricky situation when you're starting out and you'll have to expect some degree of experimentation as you try out different pricing structures and find what works out best for both you and your customers.
If you get your pricing wrong and no-one buys your products or uses your gardening services, or under-price and lose money, don't panic. You can make up for it by having special sales offers – for example, a limited time at a certain price. This works for both selling excess stock and selling well-priced items, as you can market it as an introductory price and then put it up after a while.
As well as getting the right price, you need to think about how you'll do your marketing too. The right style and tone of marketing can help sell products and services, so spend plenty of time working out your marketing angle and how you can use this to your advantage.
Working out costs, pricing structures and setting prices can be a bit of a minefield for a new business, but it is thankfully a task that should get better as your business progresses. You should gradually get more of an idea about all your wholesale costs and expenses and learn to get a better gist of how you need to price your services in order to get the best from the market and do well from a business point of view. So persevere and stick with it, as it's definitely a task worth getting right.
You might also like...
I am in garden maintenance business since long time. Now I want to start aerating and scarifying service at state level, can it will work. Pl sugess me that can this business achive growth....
hari
- 22-Jul-15 @ 11:47 AM