How to Profit from Gardening Trends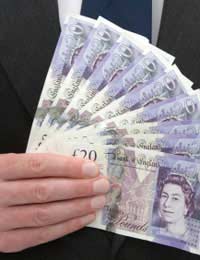 For gardening businesses, making the most of market trends helps sell products and services. So here are some ideas to help your garden business find and profit from the latest trends.
Whether you're selling gardening products or plants, your services as a gardener or landscape gardening skills, you could really benefit from predicting and keeping up with market trends. Trends inevitably come and go – some moving on quicker than others, whilst others tend to stay around for longer or come back quicker – and they're influenced by elements such as fashion, eco-issues, TV programmes, magazines, gardening experts and the media.
Getting to know everything that's going on in the gardening and horticulture world is already crucial for your business and something you should be doing as a matter of course. But it's doubly important for helping you to predict and follow gardening trends. You can keep up-to-date with what's hot in the gardening world by:
Reading any relevant trade and consumer publications.
Watching relevant gardening programmes.
Seeing what new products are launched.
Attending gardening and horticulture trade and consumer events.
Finding out what your customers want to buy.
Seeing what new gardening books are published.
Speaking to different age groups to see what new ideas and plants they're into.
Keeping on eye on what people are chatting about on gardening and landscape design forums.
Predicting Trends
It can sometimes be a bit tricky to predict exactly what trends may be up-and-coming, especially when you need to buy up products to sell in advance. But by keeping up with what's going on in the gardening world, and the wider world, around you, the task is made easier.
One element of gardening trends is influenced by the world's major gardeners and designers. For example, attending the big garden events each year, such as Chelsea Flower Show, is crucial, as new trends tend to feature widely at these events. For example, in past years elements such as mosaic in garden design, stylish water features, the use of stone in designs and natural elements in garden design have all launched to the nation at such shows.
Although the whole of the gardens being designed at shows such as Chelsea may be too large and lavish for everyday consumers to pick up on in their entirety, smaller elements can easily be taken out and used on a smaller scale. It's your job as a gardener to know about these and incorporate them into landscape designs or planting approaches, so you're always on trend and up with the latest ideas. If a customer asks about something they've seen or heard about at a show and you don't know what they're talking about, it won't give your business the greatest image.
It's well worth investigating the Internet and finding relevant gardening and horticulture forums to keep an eye on, as this is a great way of finding out what actual gardeners are interested in and can produce some valuable information for helping you cash in on market trends. Another way is to conduct your own form of market research, using your own gardening business customer base as a starting point. Knowing what people are interested in and want to buy is crucial for your way forward.
Once you have identified any potential trends, it's time to act on it and, hopefully, cash in on it. It may involve a certain degree of chance and it's a good idea not to put all your time and effort into trend prediction, just in case it doesn't come into fruition. It's helpful to put aside a percentage of your time and finance to trend prediction. As you get better at it and are more in tune with the market, you may find the task gets a lot easier – and you can reap the profits as a result.
There will always be some gardening trends that stay with us for a while, but the marketplace often sees trends that come and go. As a gardening business, you'll see peaks and troughs in sales, but if you're prepared to take action and be proactive, you can thoroughly take advantage of the trends as they come and go.
You might also like...