About Our Site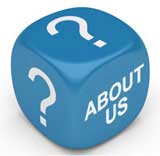 StartAGardeningBusiness was formed to offer a unique reference point on how to start up and run a gardening business.
Are you a green-fingered gardening genius who wants to turn a hobby into a lucrative business? Or do you feel the need to sell gardening equipment or machinery to the consumer or B2B market? Whatever your interest, be it selling gardening products, selling gardening services to householders or businesses, or running your own nursery or growing business, if running a gardening or horticulture business is your ultimate dream, then this site is designed for you.
StartAGardeningBusiness is packed with up-to-date information about all the key areas you need to think about if you're planning to set up and run your own gardening business. We help you through the early stages and business essentials, from planning your business and developing a business plan, to applying for finance, finding premises and discovering relevant suppliers. We also offer insight into the areas of marketing, PR and selling - areas that all new business owners with small or large companies need to get to grips with in order to have a chance at success.
Running any form of business is very hard work, especially in the early stages when you have to work doubly hard to get established and make your mark. There's a whole range of issues to think about and put into practice, and StartAGardeningBusiness is here to help you find your way through the maze at every point of your journey.
New articles and information are added regularly. If there's anything you'd particularly like to see covered, then please do let us know; alternatively, why not try asking our experts a question.

Related Articles in the 'Site Information' Category...