Utilising the Power of Search Engine Optimisation (SEO)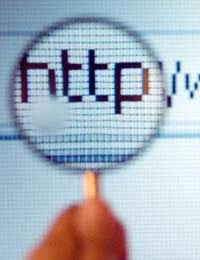 If you're using the Internet to promote your business, you'd be wise to get to grips with the power of search engine optimization (SEO).
SEO stands for Search Engine Optimization and it's become one of the buzzwords of the current generation. Anyone involved with online business promotion, or even just keen to attract visitors to their websites, would benefit from knowing about search engine optimization.
At its most basic, search engine optimization is the art of including keywords or key phrases into your website content, so that when someone types a search into a search engine, such as Google, your site comes up in the results. It sounds simple, but you need to carefully choose which keywords you use and include them in the text in a readable and effective way, so that the text is clear and provides the right message. Cramming loads of keywords in for the mere sake of it is not a good idea.
Choosing Keywords
When you're deciding what keywords to include in your website content, it helps if they are:
Relevant to your website – in this case, a gardening business.
Commonly used words or phrases.
Different on each page.
Words that aren't too broad or too general a term or phrase.
Although it's tempting to use broad or general terms, if you do this you could end up competing with hundreds or thousands of other websites and the chances of your site coming up in the top 10 searches is minimised. However, if they're too narrow or specific, then the chances are that people may not search for those terms or words. So it's quite a balancing act getting the right words.
When you're choosing which keywords or phrases to include, have a careful think of what your business is about, what you're describing on your website or what products you're selling. For example, don't just put 'gardening' as a keyword, as this is too general. If you're advertising your services as a gardener in Sussex, then put 'Sussex gardener' as a key phrase. If you're selling certain plants, then put the specific names rather than just 'plants.' And if you're selling certain types of equipment, put the names of the equipment.
If you're not sure which keywords to include, have a look at any similar websites to yours and see what keywords they're using.
How to Use Keywords to Optimise Website Pages
Once you've chosen the relevant keywords for each page, it's time to start using them. When you're using the keywords, it's important to make sure they make sense in the context you're using them and that you don't overdo it. Many people refer to the art of keyword density. This means the number of times you use a keyword in each page, or piece of text.
Ideally, the main keywords for a page should account for about 4% of the page content and the lesser keywords should account for about 2%. Although some website owners try and use higher keyword densities, it runs a big risk of making the content unreadable and obvious to readers that it's just a marketing and keyword ploy. The best content on websites will be informative in its own right, but also effective for SEO.
Additional Website Optimization Techniques
In addition to your keywords, there are other website optimization techniques that you can use to boost your search engine placement.
To increase the potential of your SEO, you can include keywords in all the elements involved in your website pages. This includes:
In the body of your text.
In the header tags – each page needs these and can be customised using the relevant keywords.
In headline text.
In your image ALT tags.
Text links and URL links.
Using keywords in your page tags helps to strengthen the weight of your page and is an extra opportunity to use SEO keywords. It also helps to make sure that the HTML code that you use is clear of errors.
Once your website is finished, it's time to submit it to search engines and relevant directories, so that when people search the Internet, they can find your site. Don't worry about submitting your site to every directory, but do focus on the main search engines, such as Google. It does sometimes take time for your site to come up in a search engine, so be patient if it doesn't appear immediately.
Finally, the search engine ranking of your website can be further boosted by links from other sites, so it's helpful to swap links with other reputable sites. You can set up a separate page on the site on which to list their websites and URLs.
You might also like...