Setting an Advertising and Promotion Budget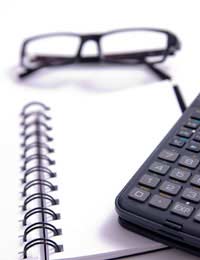 An important part of your business life is to get stuck into advertising and promoting your business. In order to do this effectively, you'll need to set a budget and have money available to spend on advertising and promotion.
All new businesses need to let customers and their intended market know they exist, what services they offer, how they differ from competitors and where to find the business. The best way of doing this is to embark on advertising and promotion, either on a small or large scale.
If you've written a detailed business plan, then you should already have considered how you'll go about advertising and promoting your business, plus you should have predicted how much you'll spend on this. But if you haven't yet considered the financial side, now is the time to think about how much you can budget towards this task.
It's easy for money to be eaten up by all the other areas you have to spend money on when you're setting up a new gardening business, but you should ideally set aside a good proportion of money to use on advertising and promotion. It's hard to advise exactly what proportion this should be, but it helps to think about the ways in which you can promote, market and advertise your business.
For example, you may want to:
Advertise in local papers and magazines.
Advertise your gardening business on relevant websites.
Have a regular weekly ad in a newspaper.
Advertise in business directories or phone books.
Launch a local marketing campaign.
Launch an online marketing and promotion campaign.
Employ the services of an expert to help with PR, marketing and promotions.
Print leaflets or brochures advertising special offers and promotions.
Offer products for media competitions.
Offer sample products for review by relevant publications.
Working Out Your Budget
Once you're clear in your mind about exactly how you'd like to go about marketing, promoting and advertising your business, you need to suss out how much it's likely to cost you. When you're considering your budget for advertising and promotion it's better to be realistic and over-estimate, then under-estimate and not give yourself enough funds. If you over-estimate, at least you will have additional funds to fall back on, should you suddenly wish to take advantage of market trends and run an unexpected promotion or advert.
At times it can seem like you're spending a huge amount of money on promoting your business, but not getting instant results. If this happens, it's definitely worth reviewing your promotions and seeing if they can be improved in any way, as you don't want to be wasting money. But sometimes it does take a while for a new business to make its mark on the local economy, especially when other similar rival businesses already exist.
Although marketing, advertising and promotion are activities you can carry out yourself, it's also worth considering getting the expertise of a specialist. This is especially so if you want to carry out a specific marketing campaign, or if you want to target certain areas of the media. If you're sending out press releases, you really do need to be ready and able to respond to any queries that come back from the press as a result of it, but this can be hard to do if you're also trying to run your business. If you employ a dedicated PR, even on a part-time or temporary basis, at least there will be someone to handle calls, emails and responses for you, which adds to the professional feel of your business.
You might also like...