How to Build Your Business From Year-to-Year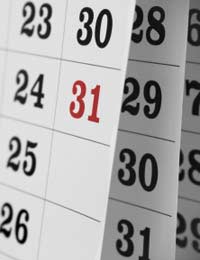 Your gardening business is up and running and you're doing well, but you need to start looking at how you'll build your business from year to year, so you can continue to thrive.
It's hard work launching a new business and keeping it going, so you should feel proud of yourself for getting this far. It's easy to underestimate just how much there is to do and it can seriously affect your work-life balance. But however well your business is going, there's no time to get complacent. It's a sobering fact that many new businesses fail within the first three years. To avoid this happening to you, it's important to look at how you plan to build your business in strength from year to year.
The amount and level of how you want to build your business is up to you. It doesn't have to involve huge steps or major changes, but can be smaller changes that you implement. For example, some of your business aims could include:
To improve your brand.
Build up new customers.
Improve your focus.
Gain increased sales.
Employ more staff.
Cut down existing costs.
Make bigger profits.
These are all healthy and achievable aims and a very good starting point for small businesses to consider. The exact nature of your aims for your business may well vary, but if you're not sure, then it's helpful to spend time thinking about what you'd like to achieve in the coming year.
How to Build Your Business
There are various ways in which you can go about building your business from year to year. Focusing on your key aims is a good starting point, as it gives you something clear to focus on. But you also need to look at exactly how you're going to do this.
For example, if your primary aims are to gain more customers and increased sales, then you'll need to take time thinking through how these aims could be reached. In this instance, you may decide that you need to work harder on your advertising approach and develop a better, more stream-lined marketing strategy.
If you want to improve your brand to build your business, then you may need to look at rebranding or ways of getting your name and brand 'out there' and into the relevant arena of more customers. Or if you want to cut down on existing costs to build your business, then you may need to look at aspects such as who you currently source supplies from, whether there are any more cost-effective wholesalers you could use, or even how you could sell more goods and deal more effectively with your costs.
Whatever your aims are for building your business, it's important to take a practical approach and get all staff involved in ways in which they could help. We all learn from experience and mistakes, and making simple changes in the way you operate can reap huge benefits. Building your business from year to year, gaining new clients and customers, may be hard work initially, but the effort is well worth it when you get to see the rewards.
You might also like...