Creating a Business Portfolio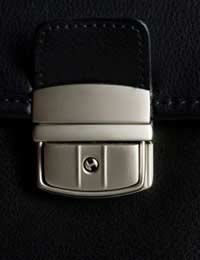 Once your gardening business has been up and running for a while, it may be useful to create a business portfolio.
You may well associate a business portfolio as something you only need when you're looking for more work or jobs. But in fact it can be a really useful asset to have, both to keep as a personal account and record of your progress, but to also use on occasions when you may need to convince others of your business prowess.
For example, if there are times when you're looking for extra financial backing or funding, or want to boost your business profile, then a good looking business portfolio could make all the difference.
What to Include in a Portfolio
A business profile can easily be created on your PC, essentially just using basic word processing programs. It doesn't need to be particularly fancy, although you can certainly add in extra elements if you wish. Your profile could consist of several sections, with details such as:
When your business started.
Why you started your business and what was the idea behind it.
How long you've been trading.
What sector you focus on.
How many customers you've got.
Your key suppliers and details of any particular brands or products you specialise in.
Details of promotions, advertising and marketing campaigns you've run.
The results of campaigns, particularly including figures and statistics (e.g. if you gained a certain number of extra customers as a direct result of a campaign).
Any Internet promotions you've run.
Details of your website, forum or blog and why they've been successful.
Details of publications your business has featured in or any interviews you've been involved in as a gardening expert.
Any relevant clippings from media publications regarding your business, or a copy of relevant press releases.
Before and after photos of gardens you've worked on or landscape designed.
Testimonials from satisfied customers.
An outline for your major garden business achievements so far.
Your business aims for the future.
Overall, you should aim to present and include your best achievements, show how your business has grown and display your business in a positive light. Your portfolio may well be used to help you obtain new clients or sales, so focus on this and what you'd like to gain from it when you're working on creating it.
Displaying and Using Your Business Portfolio
Once your portfolio is completed, you may like to print out the pages and pop it into a portfolio presentation folder. This will prove useful if you're visiting new clients and would like to be able to show them details of your business. If you're likely to need to do so, you could always print out extra copies so you can leave one with clients to browse at their leisure.
Depending on how often you need to show your business portfolio to clients, another option it to make it into a .pdf file and have it available to download from an area of your website. If you don't want just anyone downloading it, you could keep it in a secure section of your website or have it available on request of an email.
As busy as you may be, it's a good idea to keep your portfolio updated as often as possible. You're likely to be achieving new things, jobs will be done and taking extra steps all the time, so don't forget to record this in your portfolio. That way you'll be organised and ready in case someone asks to see your business portfolio and won't suddenly face a mad rush to update it.
You might also like...
I would like to start a community library how could I write my business portfolio
marikana
- 9-Sep-16 @ 8:19 PM
I would like to start a cleaning business targeting schools , pubs, restaurants, care homes and any businesses.
Please help me with the needs of starting my own business and plan ideas
Burger
- 6-Jul-15 @ 6:57 PM